Santa Fe FREE Elite Upgrade
Take advantage of this limited-time offer.
Kona Electric
Fuel Economy - $400 per year*
Be into win!
A bunch of coconut gifts -
from Tanna Farms
Welcome to Hyundai Mid & South Canterbury
We are a locally owned business representing the Hyundai brand in Ashburton and Timaru. We have a proud history of exceptional customer service delivered by our professional, knowledgeable & friendly team, who are committed to going the extra mile to help each and every one of our clients. We are a family-like team who are looking forward to an extremely bright future in the automotive industry.
HYUNDAI BEST CUSTOMER EXPERIENCE 2018
HYUNDAI PARTS DEALER OF THE YEAR 2018
HYUNDAI BEST CUSTOMER EXPERIENCE 2017
HYUNDAI SALES DEALER OF THE YEAR 2017
HYUNDAI SERVICE DEALER OF THE YEAR 2017
Hyundai Auto Link
Hyundai Auto Link connects to your car's on-board computers via your smartphone and supports the following features;
Remote Control Engine Start/Stop & Door Lock/Unlock for ease of access to your car (Premium)
Driving History & Driving Statistics so you can compare your driving to other Hyundai drivers
Take care of your vehicle with Health Checks and up-to-date Service Information
+ Many More Features!
Santa Fe FREE Elite Upgrade
For a limited time, we're offering a FREE Elite upgrade on the Santa Fe*. With more than 20 FREE feature upgrades, there is no better time to experience the award-winning Santa Fe.
Check out our range of new vehicles
Eco (4)
SUV (2)
Small Cars (3)
Sedan/Wagon (3)
Luxury (1)
Performance (1)
All Models
Keep updated with the latest news from Hyundai
Here's what our customers think about us:
"Very helpful and understanding. No pressure. This is the 4th vehicle we have brought from Hyundai South Canterbury because they are so good to deal with."
"Very helpful staff. They had all the documentation waiting for me when I arrived to drop off my car and then they dropped me off back at work. They also asked if I wanted to be picked up after work. I declined as I wanted the walk but when I got back to the dealership, the staff were very helpful even asking another customer if they could shift their car so that I could get out."
"Always great to deal with and very efficient. A pleasure to have my vehicle serviced so well. To have a loan vehicle while mine is being serviced is really appreciated as I live out of the area. Overall cannot be beaten compared with other dealerships It is much appreciated the care taken and washing vehicle is amazing. Would recommend Hyundai to all family and friends. When replacing my vehicle will definitely buy Hyundai again."
"Excellent service, everyone friendly. Helpful. Meet our needs, answered all queries with 100% satisfaction."
"Prompt and efficient service - I called in to see if they could do a small repair job and they were able to fit it in that day. Friendly staff - great coffee while I waited."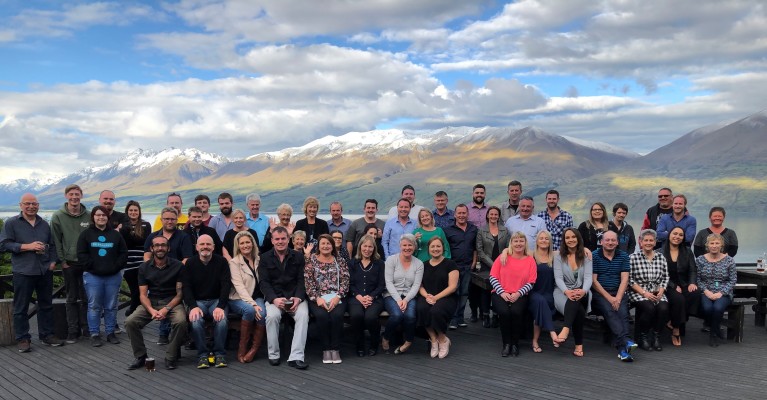 We have a proud history of exceptional customer service delivered by our professional, knowledgeable & friendly team - and what a team it is!
Hyundai South Canterbury
 Address: 2-2A King St, Parkside, Timaru 7910
Hyundai Mid Canterbury
 Address: 91 Archibald St, Tinwald, Ashburton 7700